Lab Vlieland's Trade Mission
Fifteen sustainability startups traveled to the Wadden Islands and explored business opportunities during the first fossil free trade mission in history.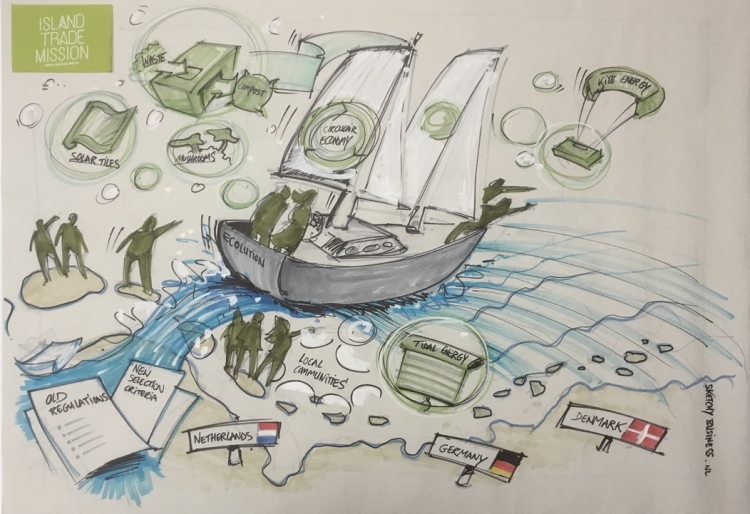 Who were with us?
SeaQurrent, EcoCreation, Slowmill, Humphry Marine, Zuiver Varen, The Waste Transformers, Sustainer Homes, ZEP, WesterZwam, Biomeiler, Kitepower, GroenCollect, Precious Plastics, Visblue and Hyet Solar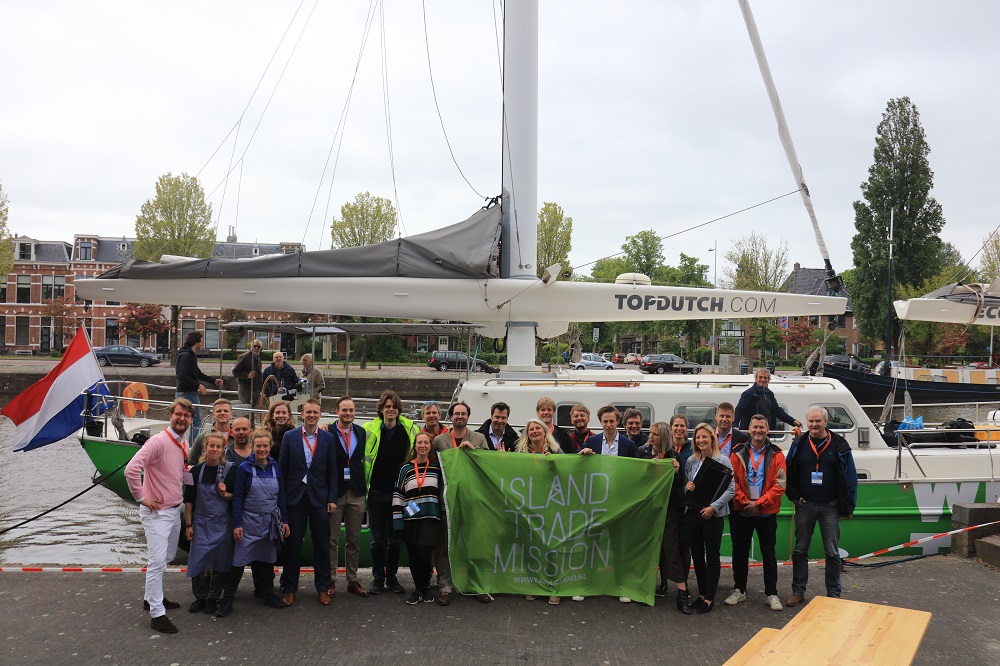 © Koos Boertjens
Video manifesto
On our way we developed a shared vision for the future of the Wadden Islands. This vision is captured in the video manifesto you find below.
Opportunities, leads and spin-offs
The Island Trade Mission hasn't gone unnoticed. The Leeuwarder Courant wrote about five solutions the startups offer and the entrepreneurial platform Sprout wrote about how these startups want to bring more sustainability to the Wadden. Anne Wil Lucas from Startup Delta was interviewed by Omrop Fryslan, as well as Lab Vlieland team member Mayte de Vries (00:44). Kitepower's Titus Braber and Lab Vlieland's Anna van Nunen visited BNR radio to talk about the solutions we come up with.
Quotes
We sold an oyster mushroom farm to Schiermonnikoog thanks to the Trade
Mission - Wiebe Lamsma founder of Westerzwam
The can-do mentality of the islands fits the local entrepreneurs very well - Erik Houter, entrepreneurial
committee of Vlieland
The islands are a great contained environment for these startups to experiment and land their innovations - Jort Kelder, tv host and ambassador
The Trade Mission was an ideal way to meet a with large number of local entrepreneurs and help them with their
sustainability goals - Mariska Klijnsma, Ecocreation
The Trade Mission helped us to set up a pilot on Terschelling or Schiermonnikoog - Titus Braber, Kitepower
The island trade mission is initiated by:

---