Mobile Solar Energy Station
The Solar Energy Stations include large PV charging capacity from 2 to 10 kWp and massive battery banks
The Metabolic Solar Energy Stations are entirely plug and play requiring little or no set up. AC power can be supplied by simply plugging in to the fuse box on the outside of the station. The modules are housed on double axle trailers for easy mobility and placement on site. The larger modules feature automated hydraulic deployment of PV panels with the touch of a button. The deployed panels create a watertight cover, which can be used as a space to build up a stage or catering set-up. Metabolic can deliver the Mobile Solar Energy Station to the location and provide any power distribution or other technical installations on request.
When on a trailer the Solar Energy Station should be placed on solid ground. However, the module can also be lifted off the trailer with a forklift and placed on to other types of terrain. The hydraulic pistons supporting the deployed PV structure can tolerate extremely high loads making it able to withstand bad weather conditions. Very little to no technical knowledge is required for operating the system.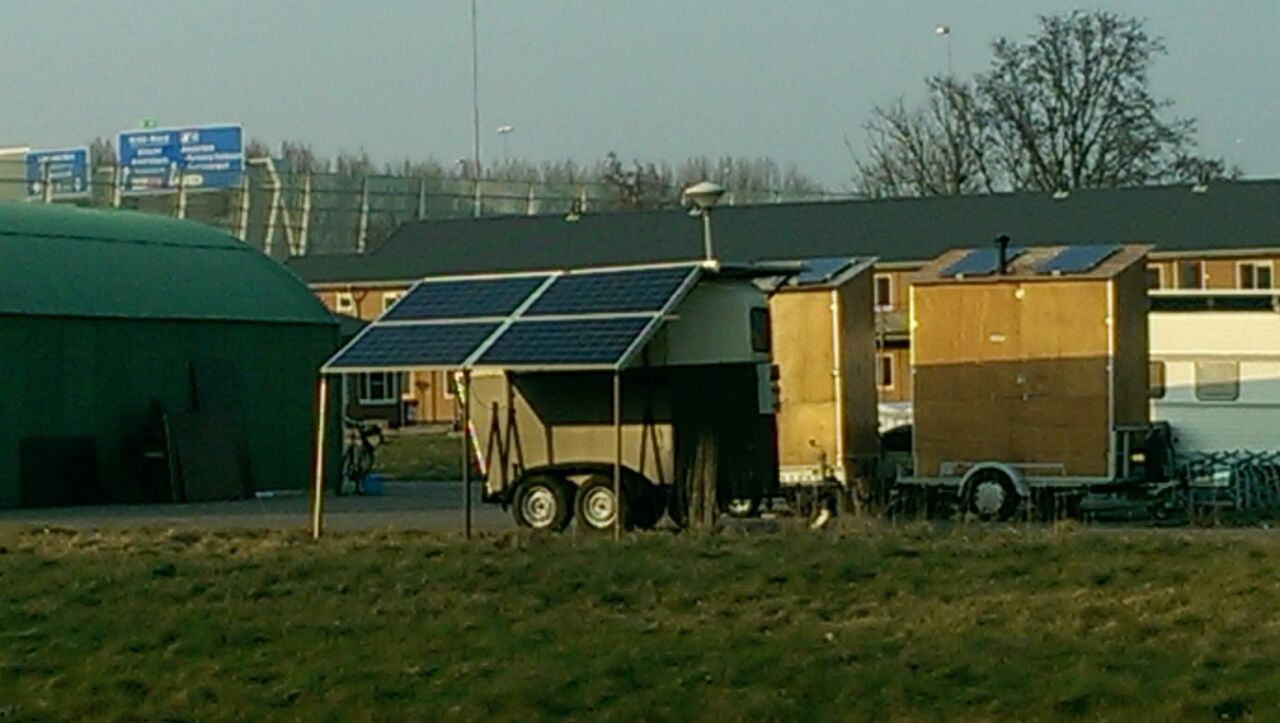 Contact
Metabolic
philip@metabolic.nl
Meer info
Afmetingen
Large module: 6000x2100x2100 mm
Gewicht
3000 kg
Transport
Trailer
Transport vanuit de verhuurder?
Ja
Verhuurperiode
Different rental periods available
Kosten
Price on request
Personeel & functie
1 persoon