About Lab Vlieland
The Workplace for renewal & imagination; a place where doers and thinkers develop skills and knowledge and put this into practice.
Lab Vlieland originated under the auspices of Into The Great Wide Open, the festival for the clever use of energy and resources and both literally and figuratively giving the festival's participants plenty of space to go about this. Lab Vlieland invites students and enterprising producers to that space, on that island, to come up with solutions for the usually all too common problems that a festival encounters.
Lab Vlieland's goal and purpose is to share the knowledge and experience developed on and near the island with its surroundings; with the island itself, the shore, and in particular with related festivals. Whether it's about clever ways to interact with batteries and power, or the re-use of (waste)water, Lab Vlieland provides care and counsel.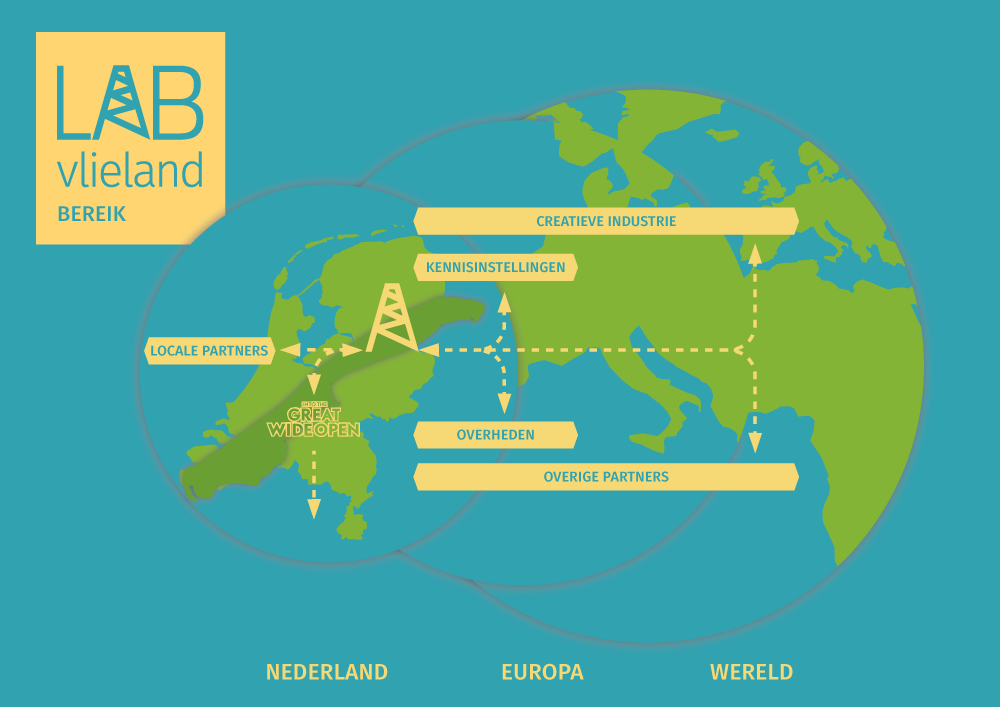 Stichting Lab Vlieland
Havenweg 66
8899 BC Vlieland
Postadres
Buiksloterweg 5a
1031 CC Amsterdam
info@labvlieland.nl
KVK: 59342668
RSIN: 853431371
Govert Reeskamp
Projects
Arnout de la Houssaye
Structure
Ferry Roseboom
Content and connections
Tijl Couzij
Projects
Kees Terwisscha
Fundraising
Anna van Nunen
Fundraising, production
Danny van der Wielen
Communication
Board:
Erik Houter
Joep Wijffels
Jeroen van Erp
Ada Plinck
Substantive and remuneration policy
Lab Vlieland is governed with the code for good governance as set forth in the document Good governance and supervision in the cultural sector (PDF, Dutch) in mind.
Later this year you can find our financial and substantive reports on this page.